Let's just say Arches are AWEsome!
Here are 4 reasons why this is my current go-to party decoration for the modern woman.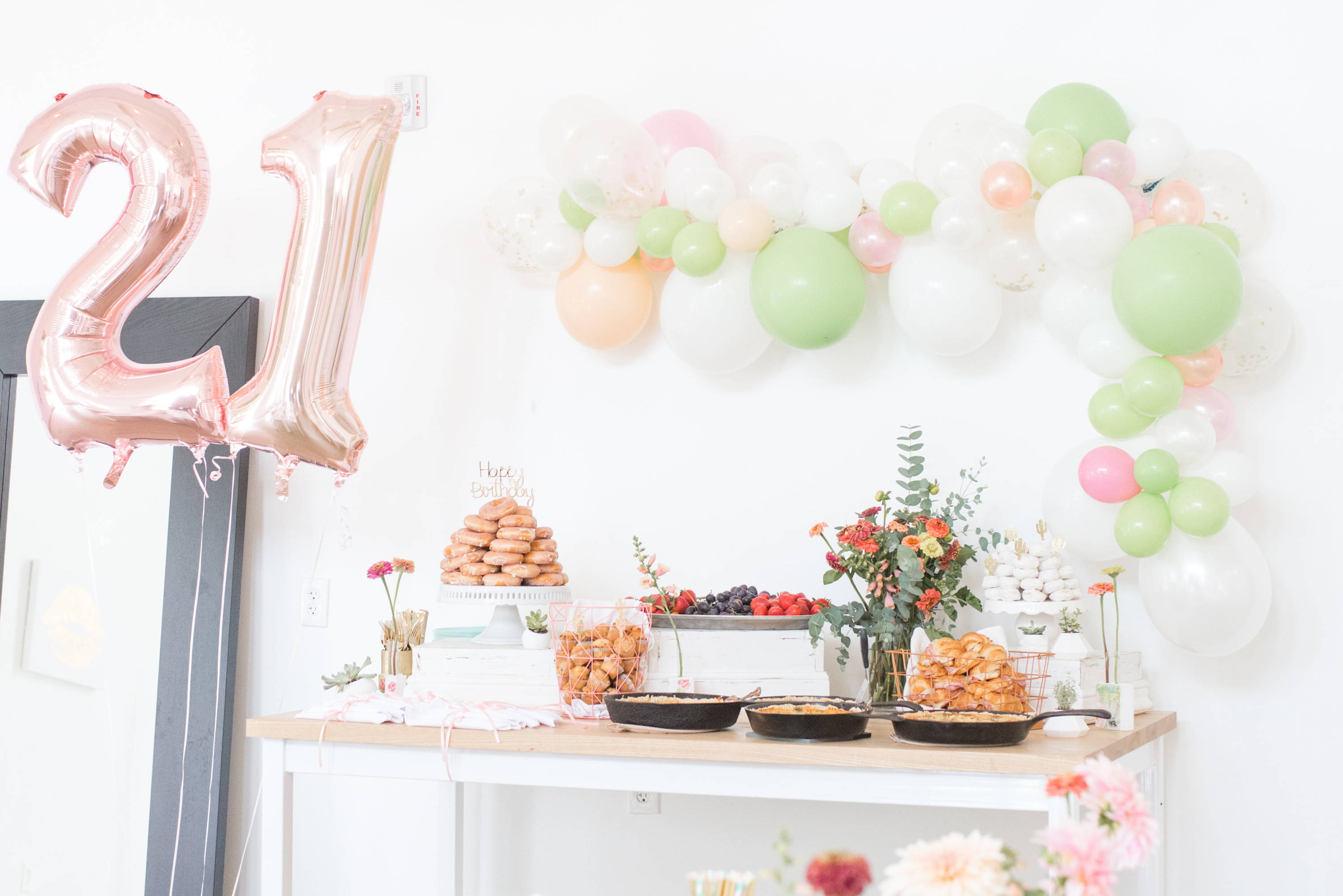 Photo credit Julia Pethtel
We rounded up our favorite DIY balloon Arch. These arches are easy to create and add a definite WOW to any event. Why do we love these arches so much?
Cheap: relatively speaking, balloons are inexpensive and they will not require helium (huge cost saver).
Easy: there really is no right or wrong. Add a balloon here or there- wherever you think it looks good;). They DO require a hefty time commitment to create. Even the small ones take about an hour.
Convenient: if you are installing indoors, they will last a LONG time. Which allows you to get this set up and looking good in the days prior to your event- no last minute frantic rushing around to decorate.
Awesome: let's just say your friends will think you are AMAZING for creating such a stunning and breathtaking display.  
Let's check out some of these magnificent photos from our parties or from the events we helped create to get your creative juices a flowing.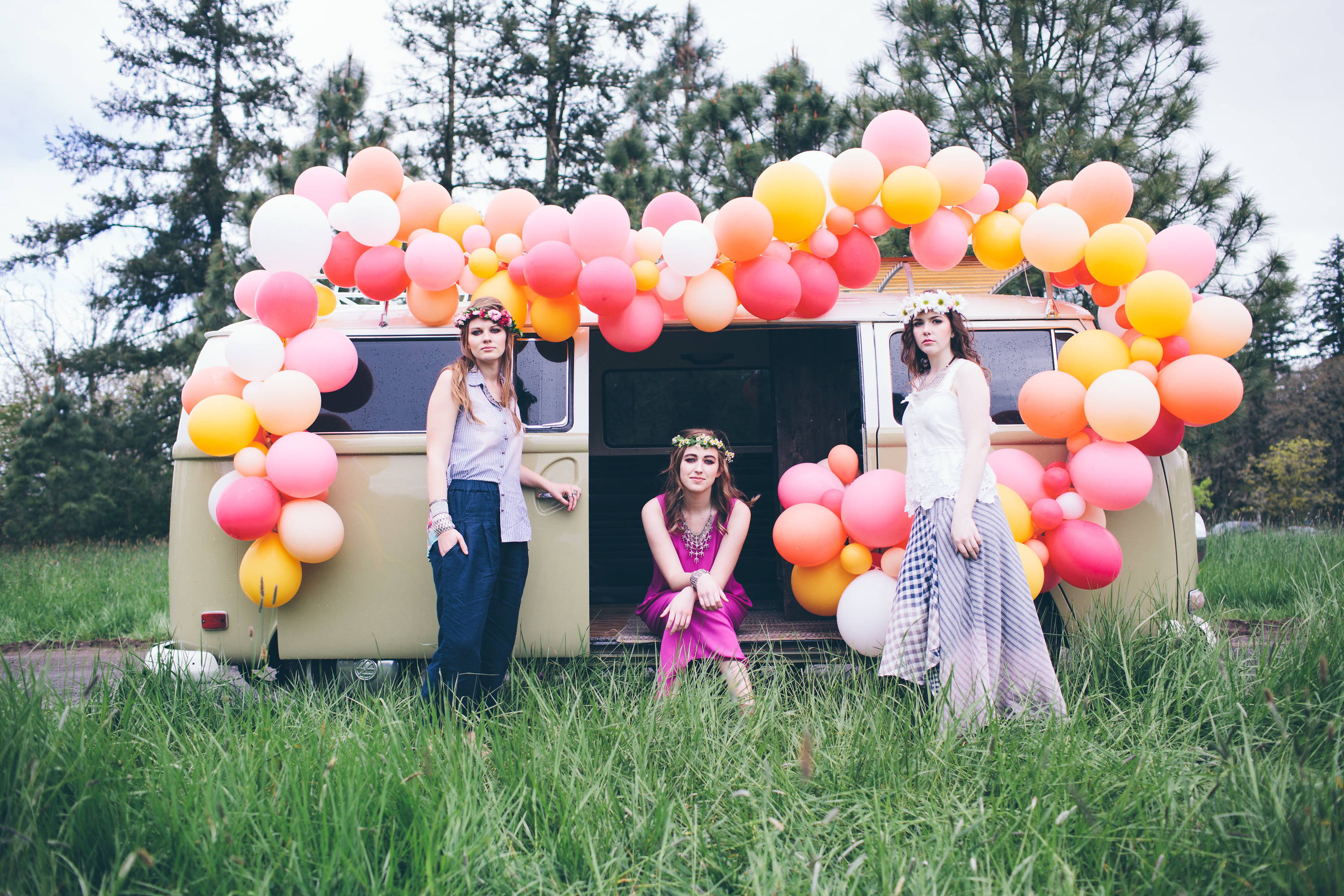 *Photo courtesy of SaraShearerPhotography
OUR DIY KITS are ean easy way to take the guesswork out of creating an arch. How many balloons do I need? Will these colors look good together? How many different colors do I need? What size balloons are appropriate? Our kit answers all these questions. However; You can totally make an arch all by yourself, but our kit just makes it a little easier.  
In addition to balloons - the basic supplies you need are a roll of balloon decorating tape and a hand pump.  
The decorator's tape has little holes in which you can insert the end of your balloons- a super time saver! You can cut the tape to whatever length works for you! In order to secure the arch, you can fasten it directly to the wall (we love command strips) or you can tie it and hang it.
The hand pump will be your best friend. Please don't try to blow up 75+ balloons on your own. You can also count how many full pumps of air you fill in each balloon, allowing you to inflate more uniformly and giving you a more professional finished look.
*photo courtesy via Neverland Birthday collaboration with Yasmin and Jeannie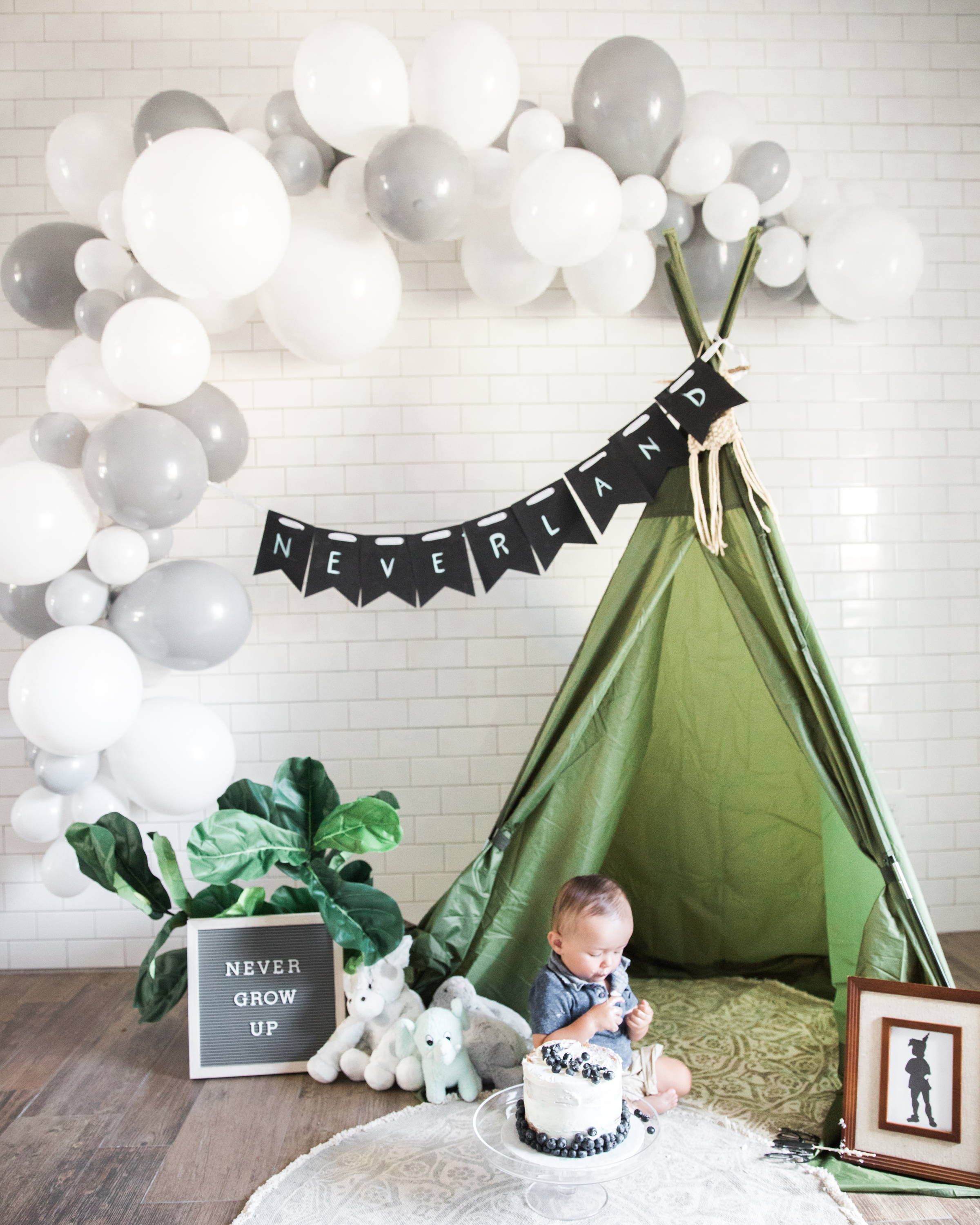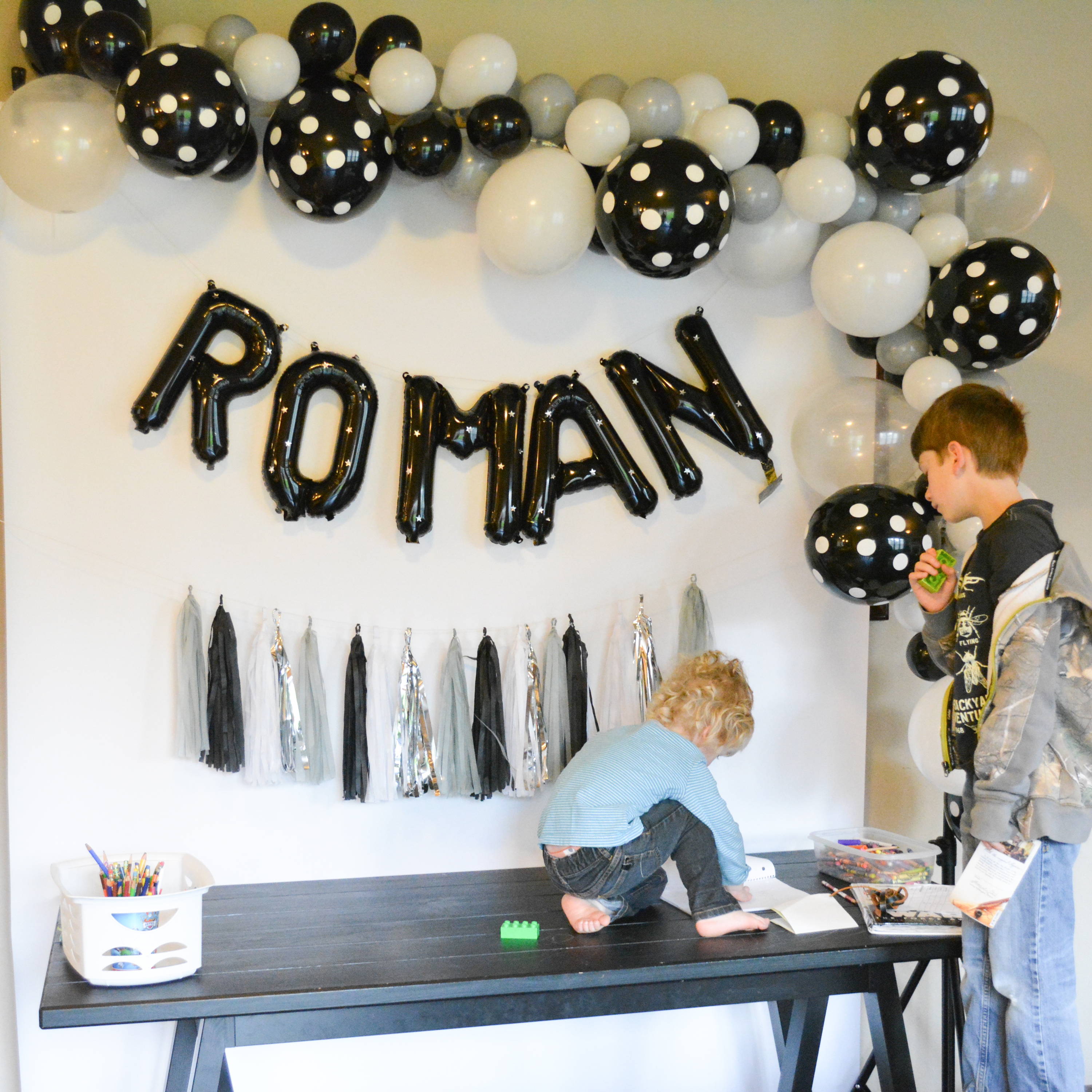 Surprise your favorite teacher with a giant, festive balloon arch! As you can see, she was a big fan!
Short on time? We got these balloons inflated and hung up in lightening speed in this rented space and we were ready for guests to arrive hardly no time at all! We chose a uniform size to keep it simple.
Have a small space?   Do a mini version- a great idea for apartment entertaining or in your dorm room. Seriously- these are just adorable attached to this metallic bar cart and makes a fast and affordable decoration.
---
Need help with your Arch? Send us an email and perhaps we can create a custom kit for you!
(2-3 weeks prior to your party recommended)